| | | |
| --- | --- | --- |
| | Products | |

Tabletop Steam Autoclaves

1.02L
CLASS N-TENCH-1.02L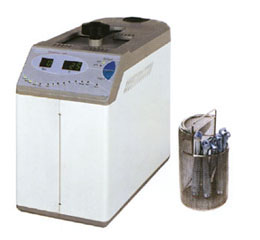 Technical data:
Voltage in:220V 50HZ
Power: 1100W
Chamber capacity: 1.02 litres
Inside dimensions: ø90กม160mm
Outside dimensions: 440กม390กม460mm
Weight: 16kg
Features:
TIME SAVING Proper capacity allows it to hold 12 hand-piece turbines at one times; the whole process including drying takes only six minuets. Wow!
ELECTRICITY SAVING Designed specially for dentistry, it is compact and elegant, consuming 0.1kwh for each operation .
MULTI-FUNCTIONAL Attached with steam pressure sanitizing program, it can sterilize old -type handpiece turbine.
CONVENIENT With a slight press, the whole automatic process is started and digital display of temperature is shown.

The product information will probably be updated without notice, if that happens, please refer to the latest technical material.