| | | |
| --- | --- | --- |
| | Products | |

Hot Air Sterilizers

DHG Series Heating And Drying Ovens
DHG Series Heating And Drying Ovens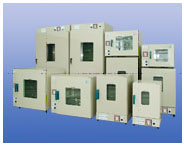 I. Applications:
It is applicable to such test as drying, cure melt, sterilize in industrial and mining enterprises as well as in laboratory and scientific research institute.
II. Features:
1. The working chamber is made of high quality sheet steel or corrosion-resistant stainless steel, safe and easy to use.
2. Intelligent temperature controller is based microprocessor with PID parameters controlling function. Digital display of set and actual temperatures. High temperature controlling accuracy and reliability.
3. Hot air circulation system is consist of low-noisy fan and optimal air duct, reaching a uniform temperature inside the working chamber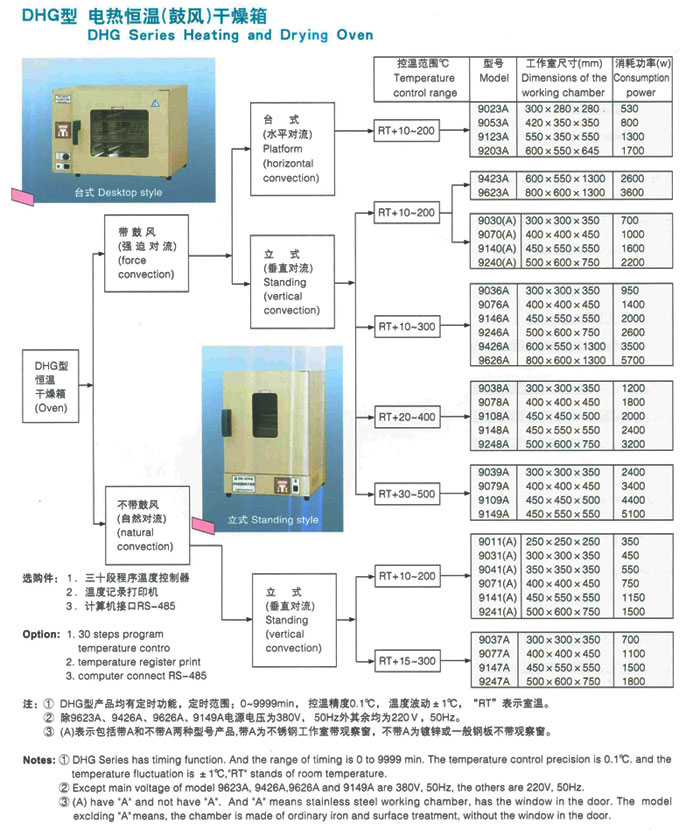 Notes: ① DHG Series has timing function. And the range of timing is 0 to 999min. The temperature control precision is 0.1 ℃ . and the temperature fluctuation is ± 1 ℃ ,"RT" stands of room temperature,
② Except main voltage of model 9623A 、 9426A and 9626A are 380V,59Hz, the others are 220v,50Hz.
③ (A)have "A"andnothave"A". and "A" means stainless steel working chamber, has the window in the door. The not have means zinc or ordinary steel working chamber, has not window.
The product information will probably be updated without notice, if that happens, please refer to the latest technical material.