| | | |
| --- | --- | --- |
| | Products | |

Tabletop Steam Autoclaves

2.6L
CLASS N-HJ-2.6-B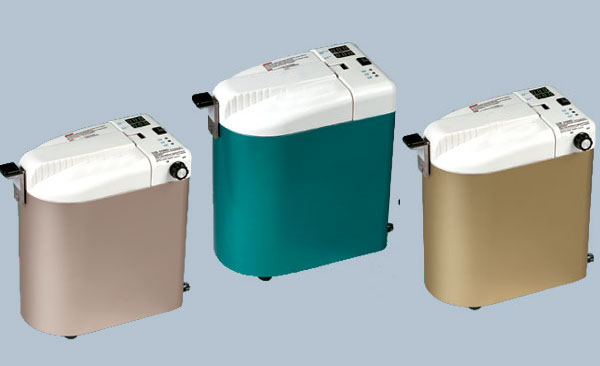 High Performance


Low Energy Consumption


Multiple Safety Assurance


Operation Safety Guaranteed


This sterilizer is installed with imported electromagnetism valve and heater
Main Technical Data


| | |
| --- | --- |
| Operaring Power | 0.5KW |
| Power Supply | 20+10%/20-10% |
| Sterilizing Temperature | 135¡æ |
| Sterilizing Pressure | 0.22MP |
| Sterilizing Vat Dimension | 2.6L |
| Sterilizing Pressure | 4min |

Features

1.High temperature and speedy sterilizing Under a temperature as high as 135 _ automatically sealed sterilizing for 4 minutes. The whole process for sterilizing takes only 11 minutes,and can facilitate,at one time the sterilizing of 12 sets of dental handy-pieces and 2 sets of dental machines.Thatí»s to say,to accomplish daily clinic operation with fewer pieces of dental devices.


2.Fully automatic runnig during the whole process of sterilizing,auto display of temperature and pressure data,auto air discharging after the completion of the sterilizing[Manual air discharging (HJ-2.6-A)].


3.Easy Operating:to make it ready only by inserting the door lock pin and blue light goes off.Then press the Start button to start button to start the sterilizing operation. A sound will be heard and blue light tuerned on when the sterilizing completed,while this moment you can open the door to take out the devices.
[Semi-auto(HJ-2.6-A):Manual air discharging may conduct.When the pressure display as ZERO,to open the door and taking devices out.]


4.Safe and Reliable
(1)When the inner temperature of the sterilizer reaches 135 _ the heater will be powered off automatically to terminate the heating.And re-powered on automatically when the temperature falls down.The inside pressure is constantly maintained stable during the whole process of sterilizing.
(2)This device is installed with a safety valve.While the step 4.1 goes abnormal-ie.The temperature in the device goes abnormal the safety valve will automatically.
(3)When the step 4.1 goes abnormal and the safety valve fails to funcition to discharge the air,the pressure inside the device reaching its set maximum limit and this will automatically make the device powered off,discharging air and terminating the operating.
(4)When you forget to add water into the sterilizer and let it operated in a dry sterilizing the heater of this sterilizer will automatically its protection function and will not damage the sterilizer due to your error.




5.This sterilizer has a deluxe attractive shape design,cute body shape build,less space occupation.The outer inner part are made with stainless steel materials which is rustless and easy for cleaning.



The machine,characterized by small and elegant,high effcient and thorough sterilization,can by used for the sterilization of small high-temperature resistant utensils and articles of medical users.Ití»s also applicable for family usage.Ití»s of best application for dentistry clinics.
The product information will probably be updated without notice, if that happens, please refer to the latest technical material.