| | | |
| --- | --- | --- |
| | Products | |

Tabletop Steam Autoclaves

5L
CLASS B-ZYG-B-5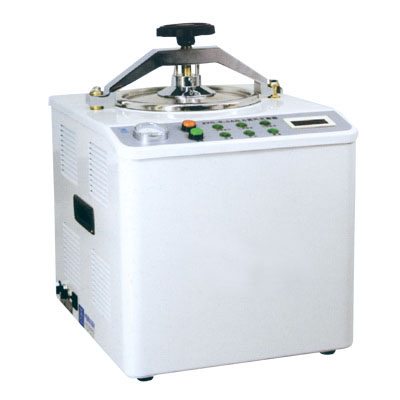 Technical parameters:
Power supply: 220V 50Hz
Power: 1000W
Volume: 5L
Inner cavity size: ¦Õ155x240
Package size: 320x380x410mm


ZYG-B-5 pressure steam sterilizer,in European B standard,has three pulses fore vacuum and drying functions.
Sterilization working pressure is 0.11Mpa(121oC) and conforms to the sterilization standard of Ministry of Public Health.
With high permeating function,the high temperature stream can impregnate rapidly into the internal clearance and water pipes in the multi-holes material(dressing),surgical instruments,sterilization bags in dentistry for complete sterilization.
It can inactivate completely Hepatitis B virus,AIDS virus and stearothermophilus.
The bearings and seal ring of the handset are strong and not easily damaged.
It is a sterilizer most suitable for dental clinics and small scale clinics due to its features of low price and highly functional.It is the first choice sterilizer by the dentists in all kinds of dental clinics,small scale clinics and comprehensive hospitals.
The product information will probably be updated without notice, if that happens, please refer to the latest technical material.