| | | |
| --- | --- | --- |
| | Products | |

Tabletop Steam Autoclaves

21L
CLASS B-AAS-21L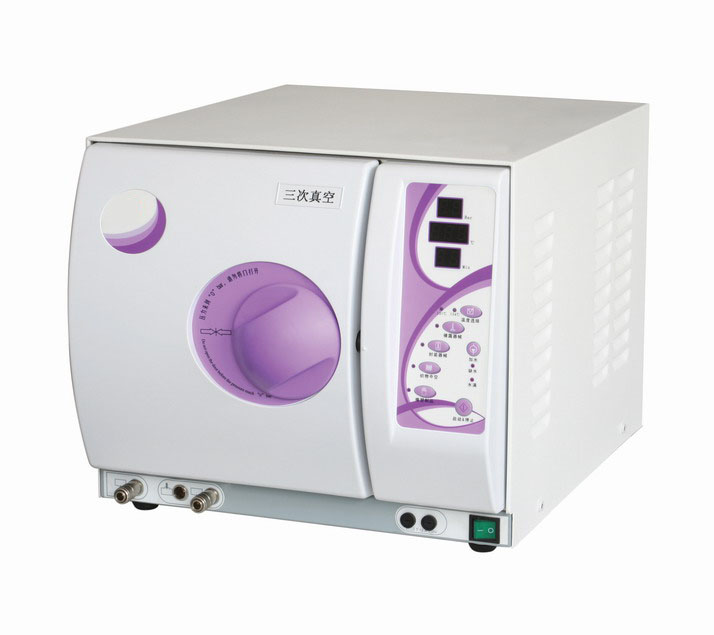 Model:CLASS-B-AAS(21L)
Type:AAS-21L(B)
Sort:CLASS B
Capacity:21L
Input Voltage:AC220¡«240V/50¡«60Hz
Power:1900W
Sterilization Temperature:121¡æ/134¡æ
Disinfection Temperature:105¡æ
Cavity Size:§¶24¡Á46cm
Net Weight:47Kg
Gross Weight:
External Dimensions (L¡ÁW¡ÁH):66¡Á44.5¡Á39cm
Packing Size(L¡ÁW¡ÁH):73.5¡Á52.5¡Á50cm

¡€We use import double head vacuum pump.
¡€Independency steam generator design ,the heating efficiency improved 30£¥.
¡€We setup many protections in the machine ,it¡¯s safe and reliable during the working cycle.
¡€Professional brainpower constant temperature ,constant pressure control system ,the sterilization effect is100£¥.
¡€Special create 105¡æ rubber and plastic products disinfection ,the material safety is 100£¥.
¡€Stainless steel chamber ,safe ,reliable and wear well.
¡€It is installed BOWIE&DICK test program for you to test the penetration of the water steam.
¡€The sterilzation ,drying time could be setup by yourself , it is adjustable and the sterilization efficiency is maximized.

It adopts European B standard, with 3-times pre-vacuum preceding vacuum drying.

The product information will probably be updated without notice, if that happens, please refer to the latest technical material.