| | | |
| --- | --- | --- |
| | Products | |

Tabletop Steam Autoclaves

16L
CLASS N-YF-16L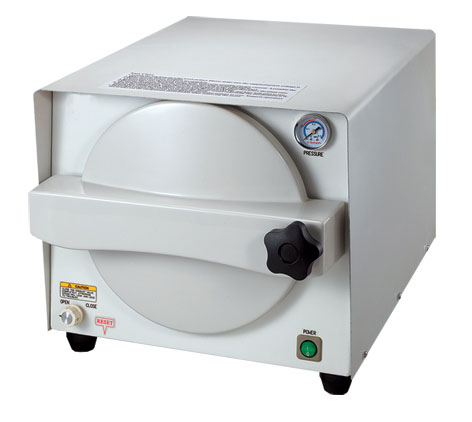 Features:
European standard N, once thermal power vacuum and drying function is applicable for
sterilization of Class A hollow apparatus or solid apparatus.
Thermal power vacuum ensure to efficiently remove cold air from the cavity so as to reach
the best result of sterilization.

Three alternatives for filling water water quantity ,aim at different materials,
sterilials, sterilization has more individualization.

Automatic troubleshooting is convenient for self-maintenance.


Specifications:
Chmber volumeˇ­ˇ­ˇ­16L
Chamber sizeˇ­ˇ­247ˇÁ350mm
Overall sizeˇ­640ˇÁ530ˇÁ540mm
Powerˇ­ˇ­ˇ­ˇ­ˇ­ˇ­220v,50Hz
Wattageˇ­ˇ­ˇ­ˇ­ˇ­ˇ­ˇ­1800W
Overall weightˇ­ˇ­ˇ­ˇ­ˇ­ˇ­50Kg
The product information will probably be updated without notice, if that happens, please refer to the latest technical material.